Welcome to a 38° Martin Luther King Jr. Day! We're three weeks into January and Pro Weld's welding team is smoking-out the metal and fabrication. As the freezing weather continues, the welding team does not have dampened spirits.
"The time is always right to do what is right." Martin Luther King, Jr. during his Oberlin College commencement speech in 1965.
MLK Jr.'s words could not be more true today for the welding crew facing extreme weather conditions. And their near-perfect welding seams shows it in their determination. Resilience is everything.
The welding team heats up this Oregon based Northwest welding shop. Sparks light up their excellent welding. Nothing seems to thwart their welding execution. Their first-class welding blows smoke in the face of rising and falling temperatures.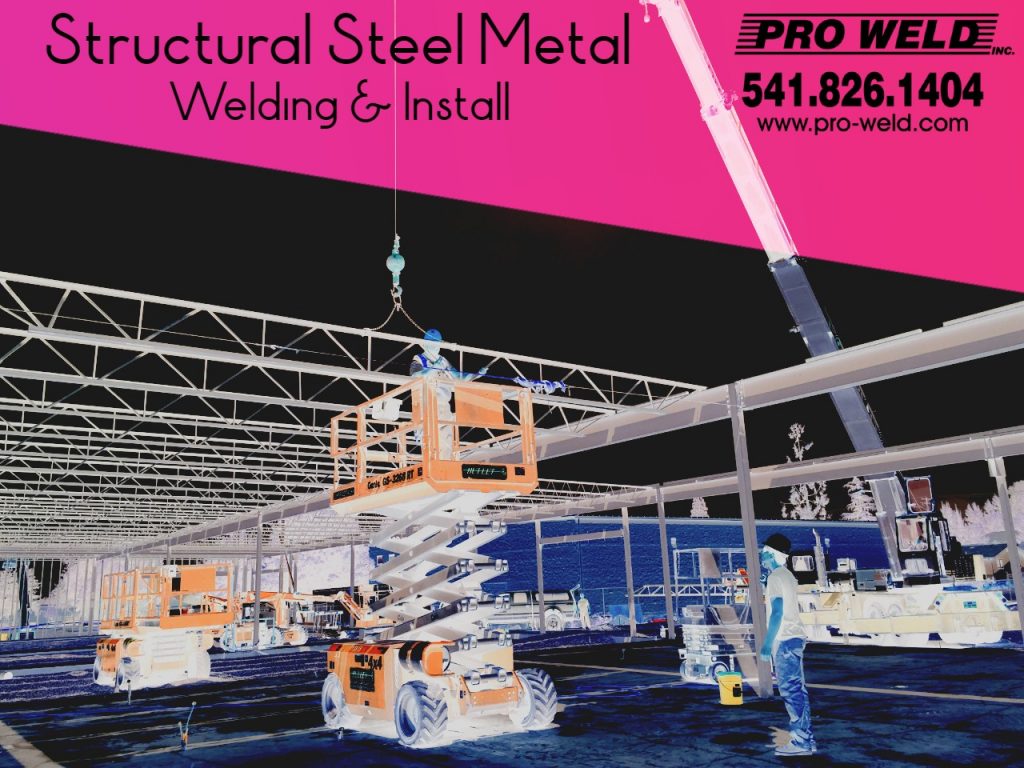 "We've really got a bravura welding crew," beams Penny Oberlander, the women-owner and certified welder. "It's great seeing welding excellence – despite cold days. Learning to enjoy welding in all conditions is the key that sets our welders apart."
The welding team finds themselves in all weather conditions. Welders work predominantly within the Pro Weld owned two-story welding facility in Southern Oregon. Yet, formidable welding is not for the faint of heart.
One must persevere in all conditions: the sunshine, the rain and in the snow. Welding crews must have an irrepressible desire to do superb tradesmen work. Their own inner strength drives their productivity regardless of weather that reaches below freezing.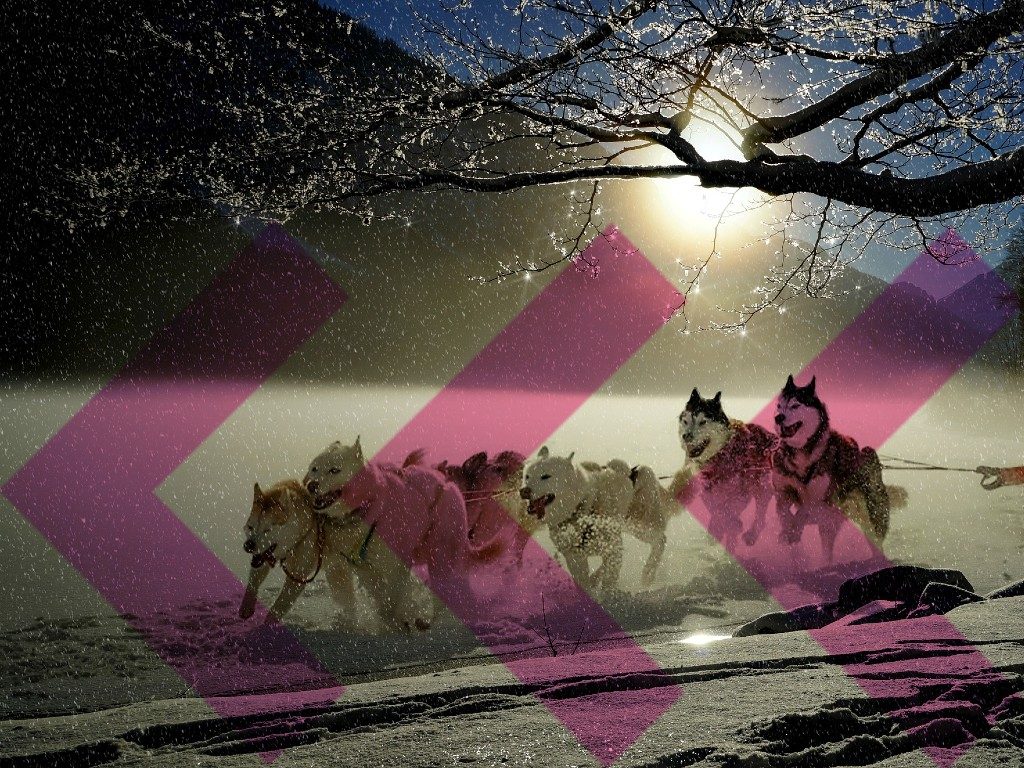 Great welding teams can be as tough as an elite pack of siberian huskies. They tend to weed themselves out – as welding jobs demand masterly stamina and physical fitness. They have an insatiable desire for welding excellence in every bead, and expect the same of their welding co-workers.
The hand-picked welding team is known for their endurance, performance and focus on tasks at hand. And it's here at Pro Weld's 14,000 square foot building that welders find themselves thriving. The welding shop has all the latest welding equipment for all sizes of metal and steel jobs at their disposal.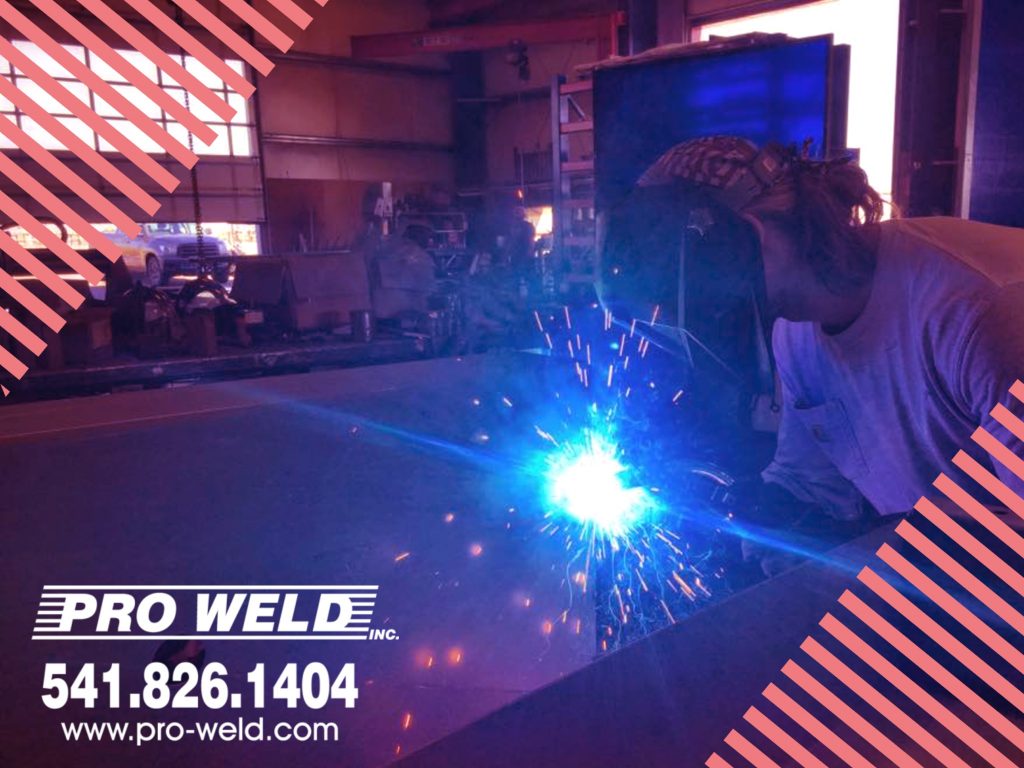 For more than two dozen years, Pro Weld has had international and out-of-state money transfers into Medford, Oregon banks. The welding team consists of a select group of welders. But that does not hinder Pro Weld's management from pursuing large metal jobs. The team secures welding contracts from outside the Southern Oregon area – as they seek to help boost the local economy.
"We offer excellence in every welding job. We're at the stage of focusing on which size challenges we want to take on. Projects with a lot of welding complexity is where our work and competency speak for itself," stated Jim Oberlander, co-owner as he passes through the office in route to direct his welding team.
They are presently welding on-schedule for an out-of-town steel substation structure project. Due to their efficient welding practices, Pro Weld is set to perform ahead of time. It's normal for this welding team. They are accustomed to making metal deliveries before the contracted deadlines. This is one of many welding projects due by the end of the quarter.
Don't be a stranger: feel free to drop into Pro Weld, Inc. located at 1316 Ave G White City, Oregon 97503 to discuss your metal and steel structures. We can arrange for a welding expert to look at your blueprints, hand sketches and architectural designs.
For those seeking welding experts from beyond the Medford, Oregon area, call TODAY to speak with a welding expert: 541-826-1404. There is also an option to schedule a What'sApp, Google Duo, or Skype video call for those inquiring from out of the USA wanting to speak to Pro Weld's expert welding and metal fabrication team.
You're welcome to email inquiries to info@pro-weld.com. Check out Pro Weld's work page, and site for more on their welding and steel structure capacities with metal.
For more on Pro Weld's welding projects, we have pages you can check out. They are as follows: Structural Steel Welding I-Beams, Metal Gate Welding, Metal Handrail Welding, Metal Door Welding, Metal Spiral Railing Welding, Safety Carts and Cylinder Safety Transportation Carts, but not to forget CNC Plasma Table Cutting Services and Boom Truck Rental Services.
For those who have the hunger for excellence and seeking a welding job, drop in for an application.
---
Enjoyed this welding related post? Read more about our favorite welding projects below:
Discover more about the welding team at Pro Weld, Inc. and the welding management company set-asides:
To know more about Pro Weld's ownership, check out the below:
Certified Welding Shop: Pro Weld, Inc. Ownership
Certified Welding Shop: Award-Winning Family Business
Certified Welding Shop: Women Owned and Operated