In the Pacific Northwest, this Oregon based certified crane, rigging and heavy lifting operation can is found within Pro Weld, Inc. This women-owned welding company is predominantly known for their metal and welding capacities.
For every welding job we have certified experts in welding metals, as well as offer certified to lift up to 100 tons with our cranes.
The smaller crane rentals jobs are typically performed with the 14-ton boom truck with a certified crane operator. All other crane rental requests for heavy lifts require our 45 ton crane service.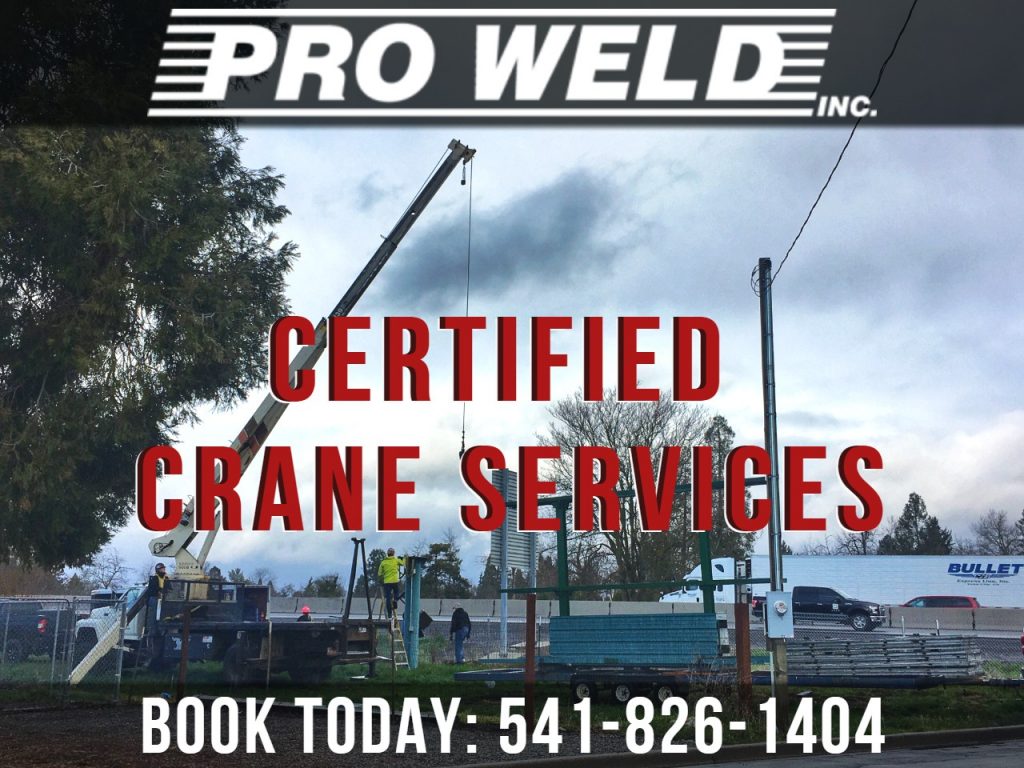 Our crane operators meet all OSHA ANSI requirements, and have been trained with more than 25+ years of crane rental services. The Oregon chapter of AGC (Associated General Contractors of America) certifies our Pro Weld crane operators through course material for both construction sites, and all types of heavy lifting with every safety measure in place.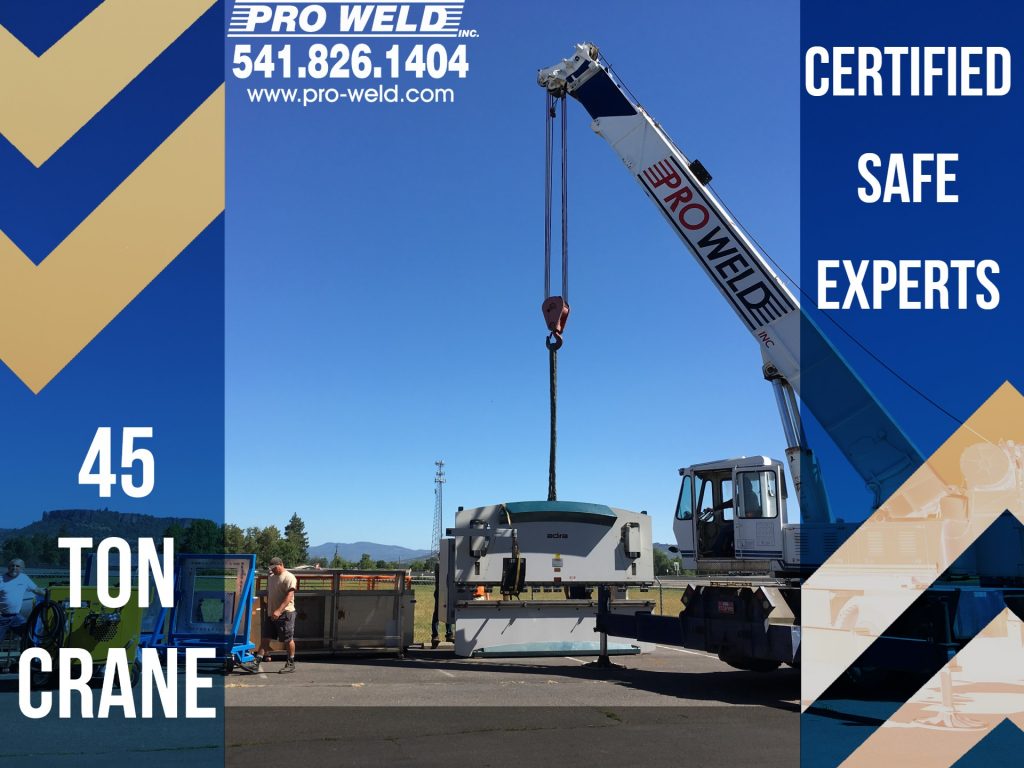 When you hire Pro Weld's crane operators and rigging crew, you are choosing safety. Efficient, and accident-free safety management crane services and crane rental is Pro Weld, Inc.'s goal. Our certified crane service operators have years of expertise and will help you move your heavy equipment and all types of commercial, residential and personal items.
Pro Weld's expert management team continues to seek out crane standard education, and best practices to be certain to meet all of Oregon's OSHA crane standard for construction sites and beyond. From the moment our crane operators and riggers are in contact with our crane rental customers – we are focused on providing the highest degree of excellence a professional crane service can provide.
Certified Crane Operators
(AGC, an Oregon Accredited Crane Operator Testing Organization) 
Expert Riggers
OSHA ANSI Standard Practices
Mobile Crane Services
Crane Rentals Service
Pro Weld seeks to ensure that more than welding jobs are excellent. We offer leadership beyond our welding shop. As General Contractors, we also provide Pro Weld's certified crane operators as instrumental key players in any movement.
---
Enjoyed this welding related post? Read more about our favorite welding projects below:
Discover more about the welding team at Pro Weld, Inc. and the welding management company set-asides:
To know more about Pro Weld's ownership, check out the below:
Certified Welding Shop: Pro Weld, Inc. Ownership
Certified Welding Shop: Award-Winning Family Business
Certified Welding Shop: Women Owned and Operated