One of the ways Pro Weld is kicking-off this year's in-house welding training is through working with students. This is the first year to partner with College Dreams. This is just one of many programs Pro Weld's management uses to support training through apprentice-type learning.
College Dreams has placed its first welding-related job shadowing intern this January. This program offers underserved high school students through a non-profit organization serving students in Jackson and Josephine counties. This program connects the dots between workplaces offering internship-type job training and disadvantaged students seeking work experience.
One of the goals is to provide a safe professional space for students to begin gaining basic metalworking skills. At this welding shop, students interested in learning on the job about the metal industry have ample opportunities. Each day assigned tasks – vary which aid in gaining real-life work experience and metal trade skills.
Pro Weld aims to provide positive workplace experiences as a catalyst for growth as the first step in their welding career. It's important to be selective about interns at Pro Weld. This workplace opportunity is for youth to unplug from devices. They are learning to work.
These learning opportunities are about being in a professional setting to apply their minds, and hands in the metal trade. Based on attitude and aptitude. Intern students are placed on daily (supervised) tasks and welding-related metal projects.
These interns must have a driving ambition to learn the welding trade. Without them giving us their full attention, as if this was a direct hire – we don't take them.
"We love finding eager-to-learn students interested in work-experiences at our welding facility. We screen for bright self-starters who want to focus their attention on welding," commented Penny Oberlander, President and co-owner.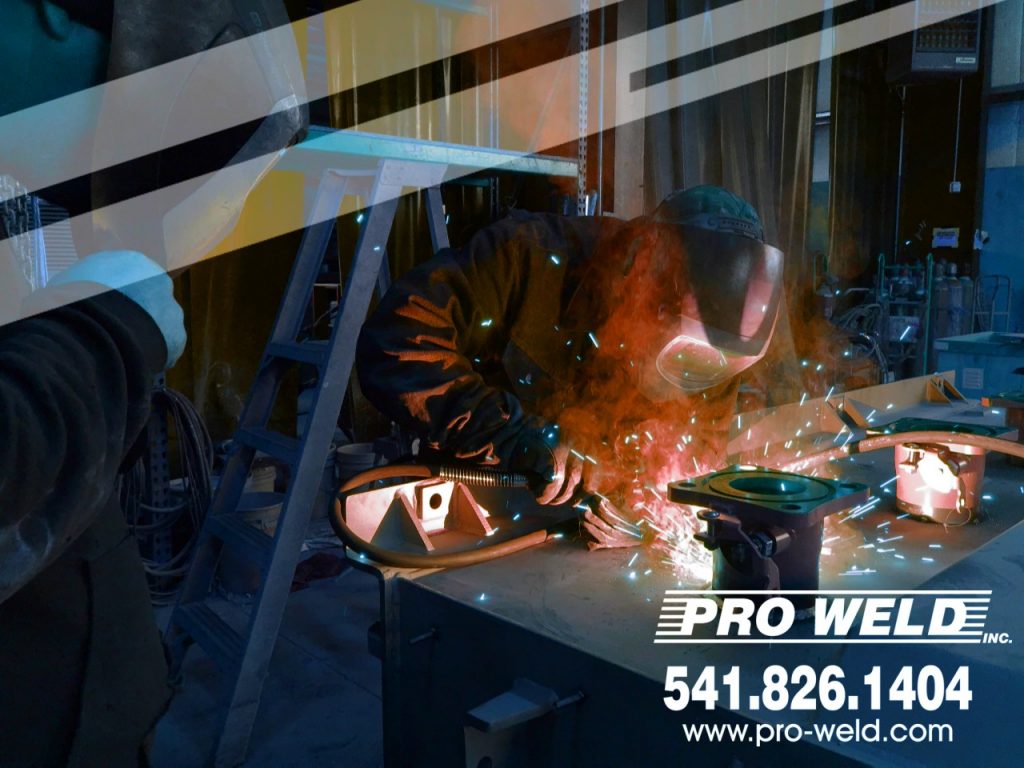 Career Build aka College Dreams Work Experience
Each student is prequalified by College Dreams. These qualifications are within a set criterion which may be a barrier to employment. College Dreams takes on all wages and workers' comp insurance, which allows for the internship to take place. The program is an excellent way for Pro Weld to provide learning within their welding shop, while giving a student a snapshot into an industry.
"Internships are a way to gain hands-on welding shop experience as a beginner. You must be curious and humbly willing to starts from the ground up to be successful," commended Jim Oberlander, certified welder and company co-founder and co-owner.
Students who seek the job-shadowing at Pro Weld go through the standard job application process – which begins by coming to the welding facility. Upon returning with a completed application, applicants return with their resume and application for review and scheduling of office testing.
Once the application, resume and testing are complete, Pro Weld's management begins discussions of working with the student. College Dream interns are officially hired by the program, and trained by professionals at Pro Weld. All duties will be assigned based on set goals – that match their capacities. Students, Pro Weld supervisors and College Dream reps track all progress and growth.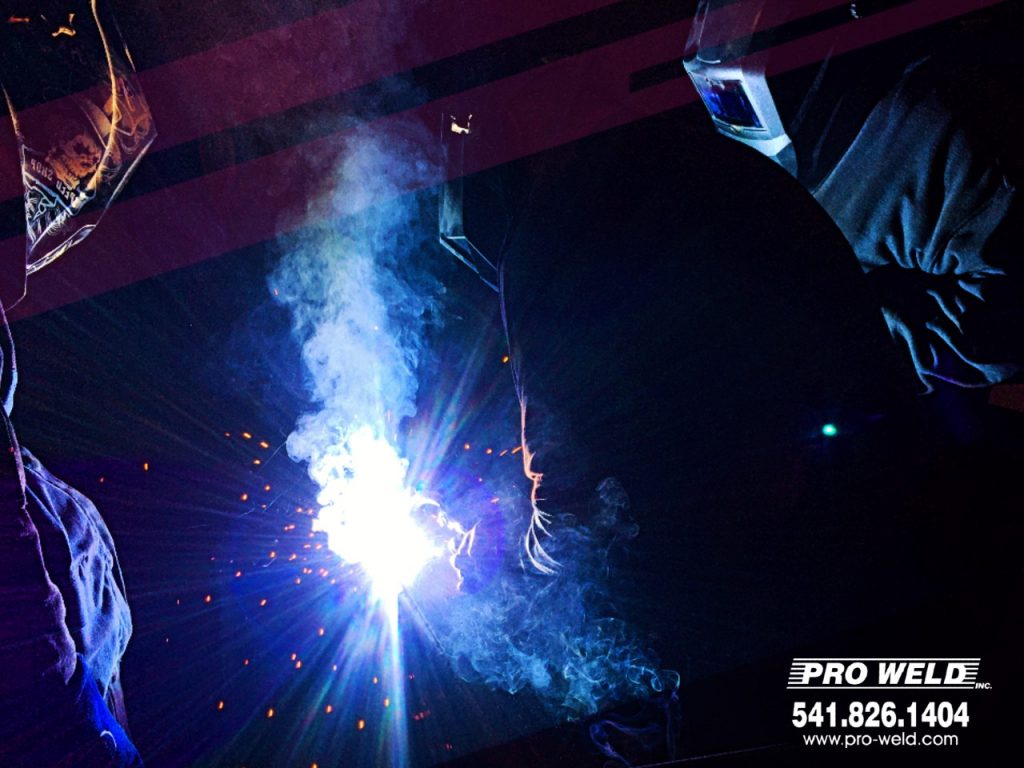 General Welding and office internships at Pro Weld, Inc.
Internships are often an inroad to an industry. Students with welding shop job experience have a competitive edge in contrast to job applicants without prior experience. Basic welding shop related tasks kick off the internship experience. Depending on an individual's drive and capacity welding supervisors will give tasks to learn and grow on.
Math skills are a key element to welding careers. The specific daily math includes geometry and algebra, and at times touches on trigonometry. Welding applicants with poor mathematics find themselves making significant errors fit up. Those type of difficulties can be overcome with brushing up through online courses.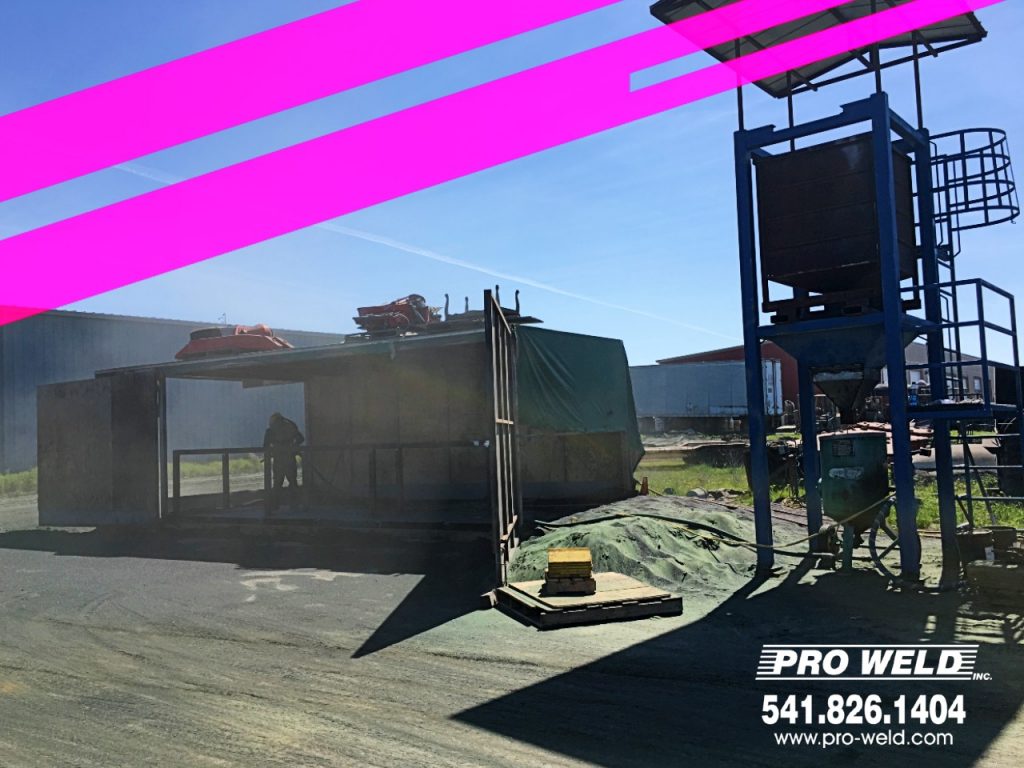 Internship Prep for Welding-Related Training
Interns take a set of inhouse offices tests to display their understanding of mathematical principles. Reading a tape measure is one of those tests, and it not a disqualifier. It is simply a gage to read potential strength in welding and fabricating metal materials correctly the first time.
For those looking for welding or office internship positions – drop into Pro Weld at 1316 Ave G in White City Oregon for an application. We work directly with Rescare/WorkSource Rogue Valley on Jobs Plus, and other WorkSource entities to maximize training support. It is highly recommended to take the "National Career Readiness Certificate" test in order to see how strong candidates math skills are.
For those looking for a quote on welding job related projects, call us directly at 541-826-1404 or email info@pro-weld.com. Be sure to read about what it takes to work outside of the box (and welding shop). To find out more about welding job openings, see us here.
If you are desiring to participated in a Pro Weld welding or shop assistant internship please drop for an application. This quarter we are working directly with WorkSource Oregon, Rescare, College Dreams, and Crater School of Business. In past years there have been office intern participating form Rogue Community College and Southern Oregon University.
---
Enjoyed this welding related post? Read more about our favorite welding projects below:
Discover more about the welding team at Pro Weld, Inc. and the welding management company set-asides:
To know more about Pro Weld's ownership, check out the below:
Certified Welding Shop: Pro Weld, Inc. Ownership
Certified Welding Shop: Award-Winning Family Business
Certified Welding Shop: Women Owned and Operated