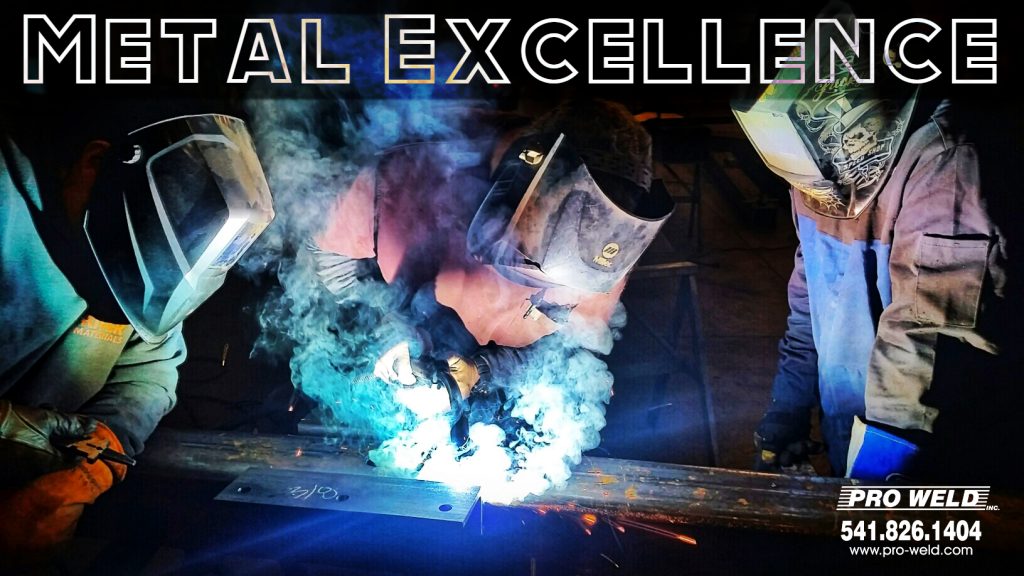 Pro Weld, Inc.'s not just a place to make a wage, it's a place to pride oneself in the tradesmen skills while joining metals together. The materials may vary from ferrous to non-ferrous – but our excellence does not. Our family-owned management team cares about the future of welding. It truly starts with our employees, and is displayed from the metal integrity to the weld tolerances and distinct excellence in metal fabrication.
"We love excellence. Since we're family-owned, we're molding our own fabricators into the excellence Pro Weld offers. When employees find their welding rhythm – and step back to see their excellence, there's nearly nothing that can stop them from moving forward."

Says co-owner Penny Oberlander at the USA Owned Pro Weld, Inc. in Oregon.
We have a hands-on teaching style for all our welding teams, and see that they perform above the welding industry standards. Our welding crews are able to apply all types of welding techniques as they seek learn to the best methods of welding manufacturing.
Jim Oberlander training Micah, his high school grandson
"Without metal training, the welding and steel trade skills will disappear. It's up to metal experts to train the workforce. I build metal projects from the ground up – so in the same way I build employees from their skill level. I provide excellence in metal, so why not offer superb training? We simply look for individuals with an attitude of excellence in their aptitude… and with that their future is their to build."

Jim Oberlander of co-owner says of his metal work and employee training excellence.
The metal industry has more than two dozen ways of welding, from high-tech welding to rudimentary oxy-fuel welding. Yet, the most seen welding at Pro Weld is MIG, TIG and the job-specific Flux-Cored Arc Welding yet you'll occasionally see stick welding. Truly we can do it all. We've listed a few welding industry's terms for your structural steel and welding jobs.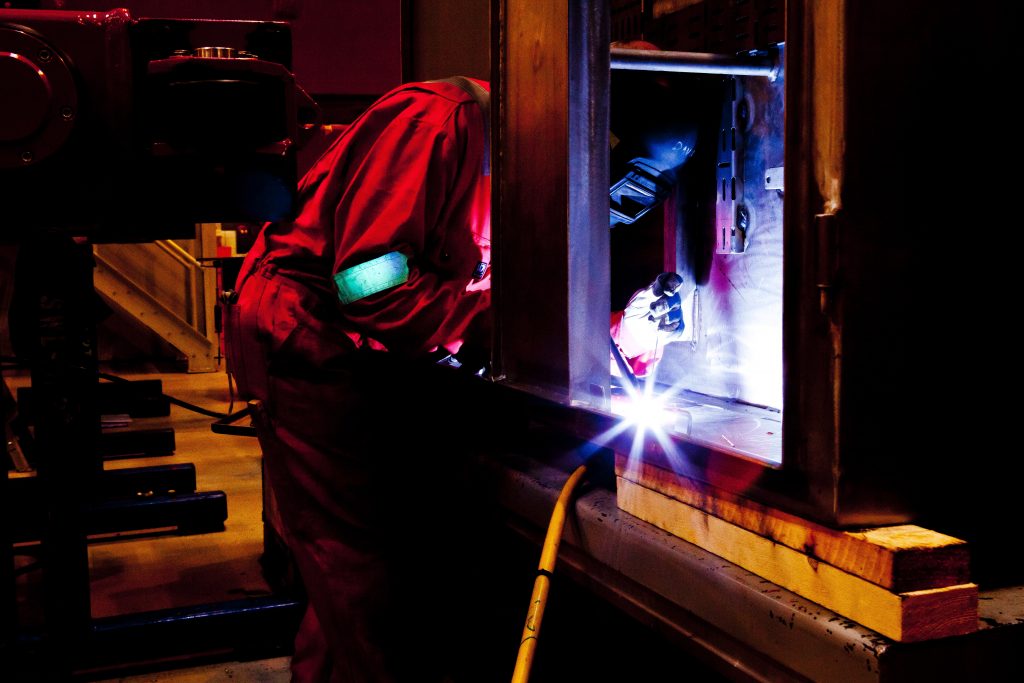 For those familiarizing themselves with welding here are a few key terms:
(*Warning : There's boring welding-jargon below)
MIG Welding – Gas Metal Arc Welding (GMAW)
A welding process that applies shielding gas along a wire electrode causing the two metals to heat merging the two metals into one. This is the most used welding process and is fueled by a direct-current source with constant voltage to create the welding bond between metals.
TIG Welding – Gas Tungsten Arc Welding (GTAW/TIG)
This welding method is specifically used on non-ferrous metals, and stainless steel. The welding industry refers to style as "arc-welding" as it uses a tungsten electrode to form the weld bead. The steps involved makes it a more time-intensive and complex method of welding.
Shielded Metal Arc Welding (SMAW)
A welding method known for being a manual metal arc style of welding. The arc welding uses a consumable electrode (which is a long wand like "stick") . This stick is covered with a flux to create the weld. Classically shield metal arc welding is used for iron jobs, heavy-duty and industrial steel type jobs.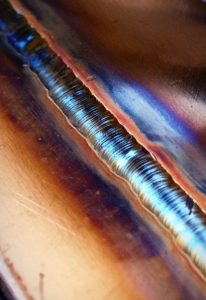 Flux-Cored Arc Welding (FCAW)
This is a semi-automatic process type of arc welding. A continuous-voltage is required with a consumable tubular electrode hosting a flux. This type of welding has a resemblance to MIG welding as both methods use a filler wire as an electrode to get the arc. The basic difference between MIG welding and Flux-cored Welding is the manner in which the electrode is shielded from the air. Since the flux-core gets shielding from the air – it is the most used weld for outdoor welding where there is high winds.
Just know that Pro Weld, Inc. is here for you. We love showing excellence in the industrial metal construction projects and structural steel welding builds. We seek to offer efficiency and excellence in welding and metal services. You will be highly satisfied with our team's capacity to seamlessly work alongside your engineers, drafters, generals and management teams and investors.
Please drop in to meet us at our Pro Weld, Inc. fabrication facility located at 1316 Ave G in White City, Oregon. Call us directly at 541-826-1404 or email info@pro-weld.com to share your structural steel RFQs and welding project designs.